Intes MN61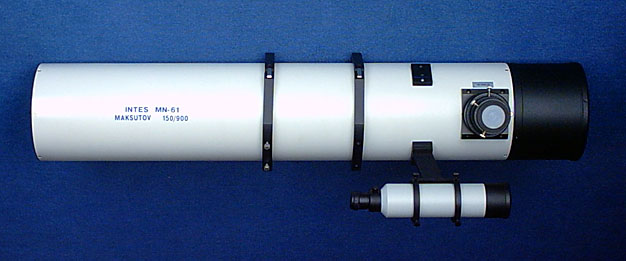 MN61 with finder scope
Technical data:
Construction: Maksutiv-Newton catadioptrical reflector
Clear aperture: d=152mm
f=900mm, f/6
Primary mirror: d=164mm
Secondary mirror: d=30mm
Tube diameter: 178mm
Tube length incl. dew cap: 980mm
Tube material: Aluminum
Meniscus lens: First Class BK-7, Multi-coated
Focus type: Helical
Central obstruction 19,7% of d
OTA Weight: 9.5kg
Finder scope: 8x50
The MN61 features a catadioptric Maksutov-Newton type design with two mirrors and a full aperture meniscus corrector element.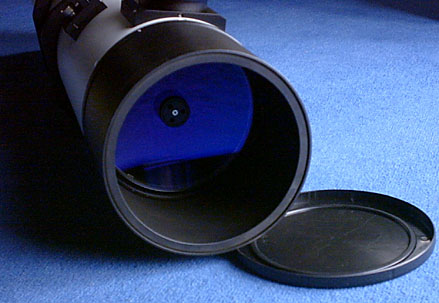 MN61 front
The front of the MN61 shows the small secondary mirror causing a central obstruction of only 19,7% and the coating of the meniscus lens.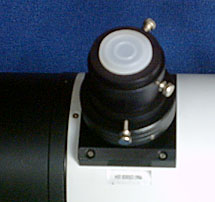 Focusser
The helical focusser of the MN61 needs some rework to be usable. The scope is also available with a crayford style focusser.