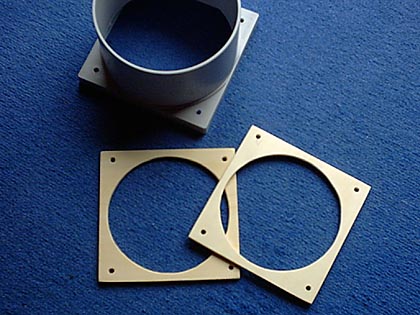 My jigsaw from childhood days helped to saw two identical frames for the thin film.
Step 3: Assembly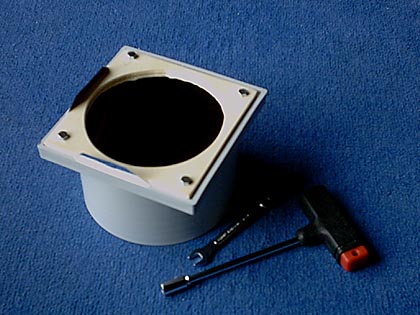 After assembly I sealed the spacings at the frame edges with duct-tape and the filter was ready for the...
Step 4: Firstlight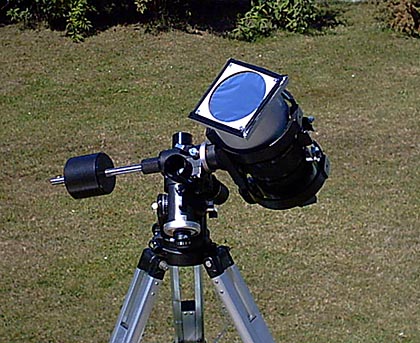 Ready for action. The filter fits nicely over the dew cap of the mak, some foam between the cap and the filter holds it firm in place.
Results obtained with this filter can be seen in the solar gallery.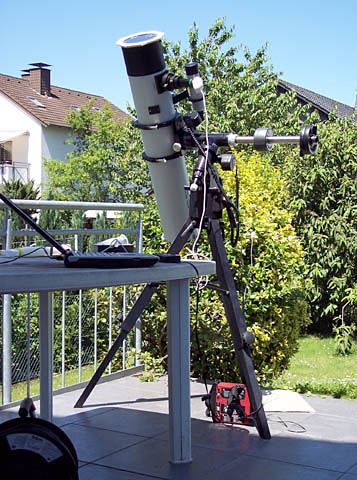 MN61 with film filter construction